This is a moment of hope. God is at work. Scarcity, anxiety and fear are not our story. Jesus is reweaving the torn threads of life, the Spirit is at work in your neighbourhood making all things new. Your congregation is being called to be a sign and witness that in the midst of fear there will be joy.

The Leadership Project will help you, in the life of your congregation, to shape an identity of hope and expectation, cultivate a space that deepens the roots of connection and invite decision-making that responds to God.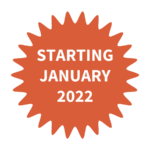 Over the course of The Leadership Project you will join with a group of fellow leaders learning how to:
Build trust, hope and confidence that the Spirit is at work
Focus on being attentive to the stories of people
Midwife new life as God is at work among you
Invite and bless experiments in joining with Jesus
Celebrate the Spirit's creative life among your people
Participating in The Leadership Project you will also:
Integrate what you're learning into what is already happening in your congregational life.
Be mentored by TMN and Forge.
Learn alongside other pastors who are also rediscovering life and hope in congregational leadership.
Project Details
If you're considering joining us in January 2022, get on this list for early access to apply as space will be limited.
Begins January 2022 and concludes December 2022.
10 monthly gatherings of 2 hours each between January - June and September - December
Access to one hour of monthly coaching
2022 costs are $1500 per pastor
Application process begins November 2021