Leaders Table
a primer on leading in a space we've never been before
Our training did not equip us for the current moment.
To understand how to lead in this space, we must dig into how God's story for the world works itself out in times of huge disruption.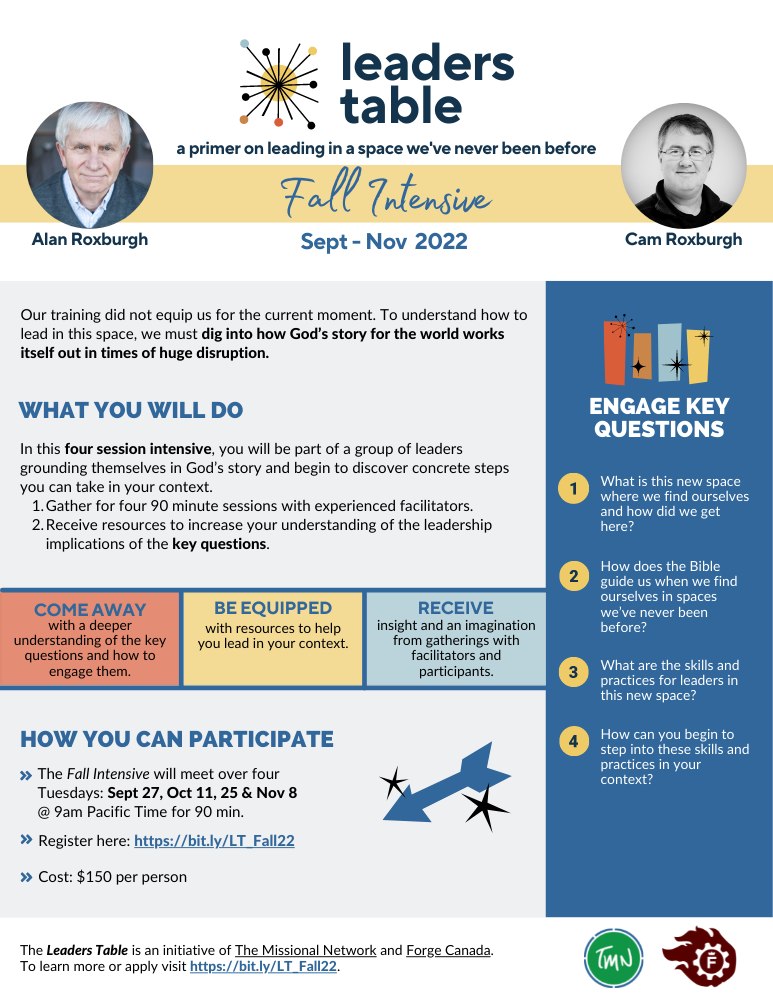 What You Will Do
Participate in four sessions with with a group of leaders grounding themselves in God's story and begin to discover concrete steps you can take in your context. Each 90 min session is lead by experienced facilitators guiding you to increase your understanding of the leadership implications of these key questions:
What is this new space where we find ourselves and how did we get here?
How does the Bible guide us when we find ourselves in spaces we've never been before?
What are the skills and practices for leaders in this new space?
How can you begin to step into these skills and practices in your context?
COME AWAY
with a deeper understanding of the key questions and how to engage them.
BE EQUIPPED
with resources to help you lead in your context.
RECEIVE
insight and an imagination from gatherings with facilitators and participants.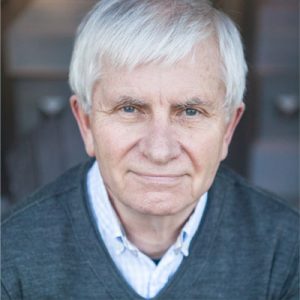 Dr. Alan Roxburgh
A pastor, teacher, writer and consultant with more than 40 years experience in church leadership, consulting and seminary education.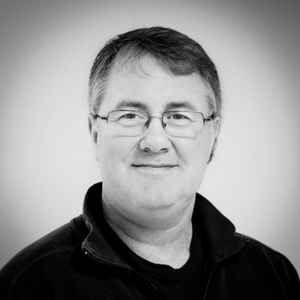 Dr. Cam Roxburgh
Cam Roxburgh, DMin, is the National Director for Forge Canada as well as the Team Leader of Southside Community Church in Vancouver, BC. He also serves as the VP for Missional Initiatives with the North American Baptists. He continues to have a passion for helping the church to join Jesus on mission in local contexts.
Register to Join us this Fall
The Fall Leaders Table will meet over four Tuesdays: Sept 27, Oct 11, 25 & Nov 8 @ 9am Pacific Time for 90 min.
Cost per person: $150
Host a Leaders Table for your Group
Bring together a group of leaders and explore how what you are learning relates to your particular context. Receive insight and reflection from our experienced facilitators. Participate in a one-on-one meeting to review learning and recommended next steps.
Contact us for pricing.